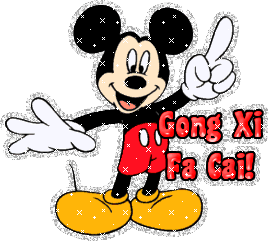 Dollielove.com" border="0">
Chinese New Year Glitter Graphics
This is going to be a pictures post..

One day, went for a drink with Thomas at

Twelv

Cafe..


Last Sunday, it's the time of year when Simon and his

church

friend came to Brunei to hunt on new shoes.. not to forget big lunch at

excapade

..


Few weeks ago I did went to

excapade

with Huang

Ching

and Joan for dinner..


I'm sure this year on Chinese New Year would be

abit

lively here in Brunei.. why I say so?



Fireworks are finally allowed again.. Sure

alot

of people bought.. Can't wait to see. =p

I did bring my baby car to wash the other day to get ready for the Chinese New Year.. but then it's

abit

dirty again now.. so tomorrow have to wash

abit

..



The festive feel and decoration at EGO shop in The Mall.. Red red..